PAULA, or Possession of Alcohol Under Legal Age, is often called MIP for "Minor In Possession."
This crime occurs when someone under the age of 21 possesses an alcoholic beverage. This possession can be in hand, in their car, backpack, dorm room, or with any of their other possessions. No consumption or intoxication need be shown. Also, you are not guilty of PAULA if you just have alcohol in your system. Perhaps Public Intoxication, but not PAULA.
The penalties for PAULA are set by statute, with a fine of $200. With costs and surcharge, the defendant often owes the court a total of $330. Jail time is not an option.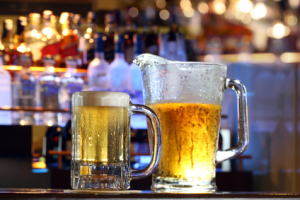 A few years ago, the legislature changed the PAULA statute to allow for expungements. This applies to all old convictions, even those before this statute was ratified.
The qualifications for expungement are the same as for the similar Public Intoxication statute. The defendant must have avoided all criminal convictions for the two years following the date of the PAULA conviction. Exceptions are made for most minor Iowa traffic offenses. After this time has passed, the defendant can apply for expungement.
Depending on the county, this process may take anywhere from a couple of weeks to a couple of months.
A successful expungement will remove the conviction from the defendant's record, and expunge the court file from public view. Please call if you have any questions about this procedure, we are happy to help with your case.